Meet our Midwives
We spoke to some of our fantastic midwives about what their role as a midwife means to them. By joining Sheffield Teaching Hospitals NHS Foundation Trust, you will be working within a wider team which includes registered nurses, maternity support workers, clinical support workers, housekeepers, obstetricians, anesthetists, neonatologists, and our obstetric theatre team.
Sonijaa Mahendranathan
Band 6 Midwife
I joined Sheffield Teaching Hospitals four years ago as a newly qualified midwife. Throughout that time, I have worked in both community and hospital settings, and I am now a band 6 midwife.
I initially joined Sheffield Teaching Hospitals as I wanted to work in a diverse, populated area which attracted me to work in Sheffield. From a personal aspect, working alongside patients with different backgrounds and making a difference to their journey makes my job so satisfying.
It can be quite a fast-paced environment at the tertiary unit, but this makes it a great place to develop confidence and more skills in all areas of maternity services.
The one thing I love about my role is the hardworking team I work with at the Jessop Wing. There is always a sense of approachability and kindness from my colleagues, and they are always there to give me motivation.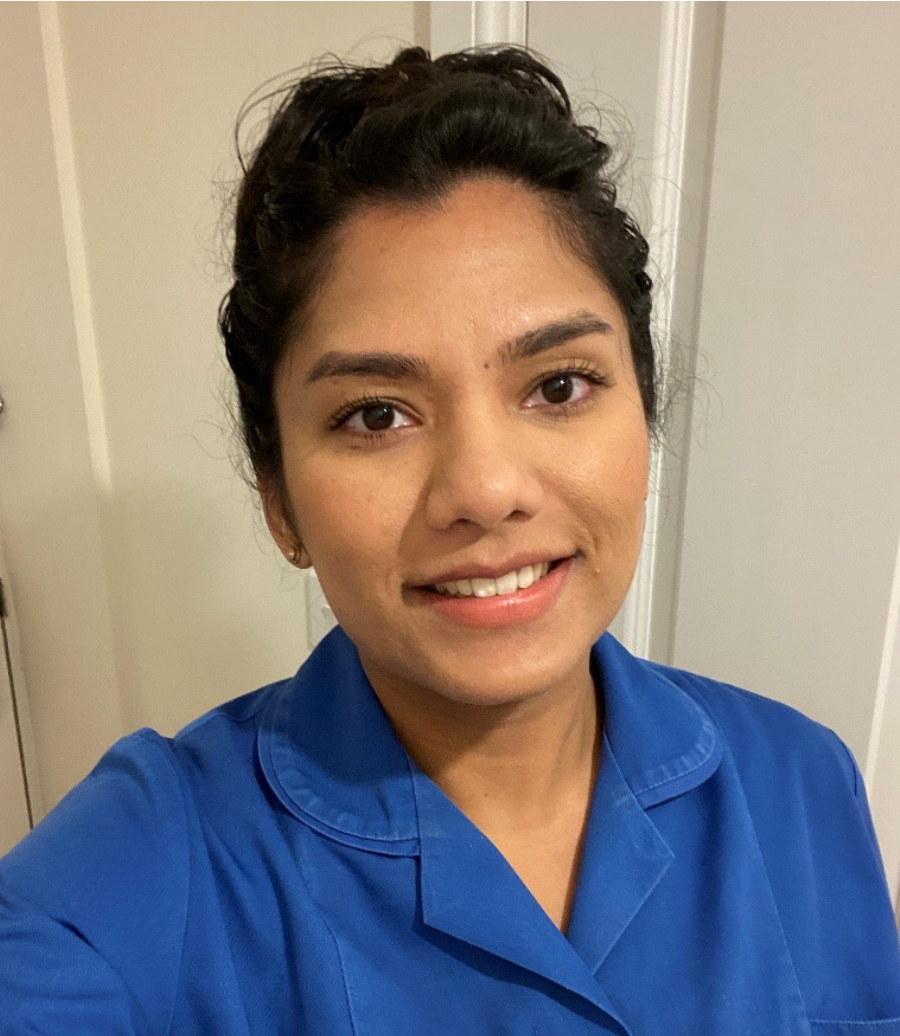 Katherine Carr
Band 6 Midwife
Personally, I enjoy a challenge that stimulates me both physically and intellectually. Being a midwife is far from boring - the unpredictability of obstetrics creates an exciting atmosphere where new skills can be learned on a daily basis, and that's why I love it!
During pregnancy women are vulnerable, and it is our role to provide unconditional support and encouragement to allow these women to feel empowered in this trying time. 
The Jessop Wing is a tertiary unit within a busy city, which has allowed me to develop both my confidence and skills as an independent practitioner and team worker. Midwives have the opportunity to experience straightforward and complex obstetric and neonatal care throughout all the areas of midwifery.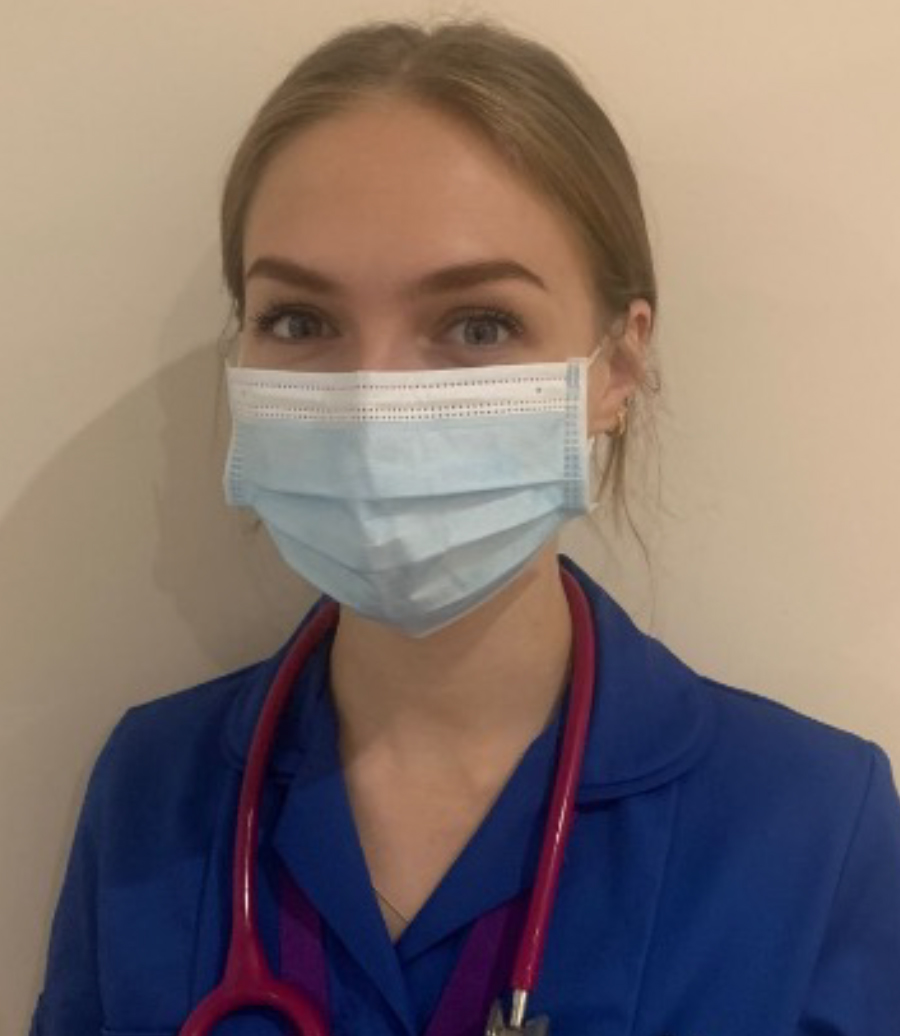 Abigail Shaw
Band 5 Newly Qualified Midwife
Becoming a midwife has been such a rewarding and exciting time since qualifying from university. I wanted to become a midwife as I have always been a very caring individual and knew I wanted to work in a role that was both hands on and meaningful. Paired with my fascination of pregnancy and birth, this encouraged me to apply for my midwifery degree.
Working as a midwife I empower women and I'm honoured to have an everlasting connection to so many families.
I enjoy working as an autonomous midwife and making clinical judgments based upon new and emerging evidence to provide holistic care. Every day I am faced with a fresh challenge and an opportunity to learn and further expand upon my knowledge.
Sheffield is renowned as being a culturally diverse, welcoming city and this is certainly reflected in the staff at the Jessop Wing. The multi-disciplinary team at Sheffield Teaching Hospitals are excellent and one of the friendliest group of people you will ever meet. Everyone is a unique, kind and passionate member of the team and will always go the extra mile for their patients.
I have received a well-rounded and thorough induction to all areas of the Jessop Wing and I feel supported in embracing my new role. There are also so many opportunities for further training as I progress through my preceptorship and start working towards becoming a Band 6 midwife.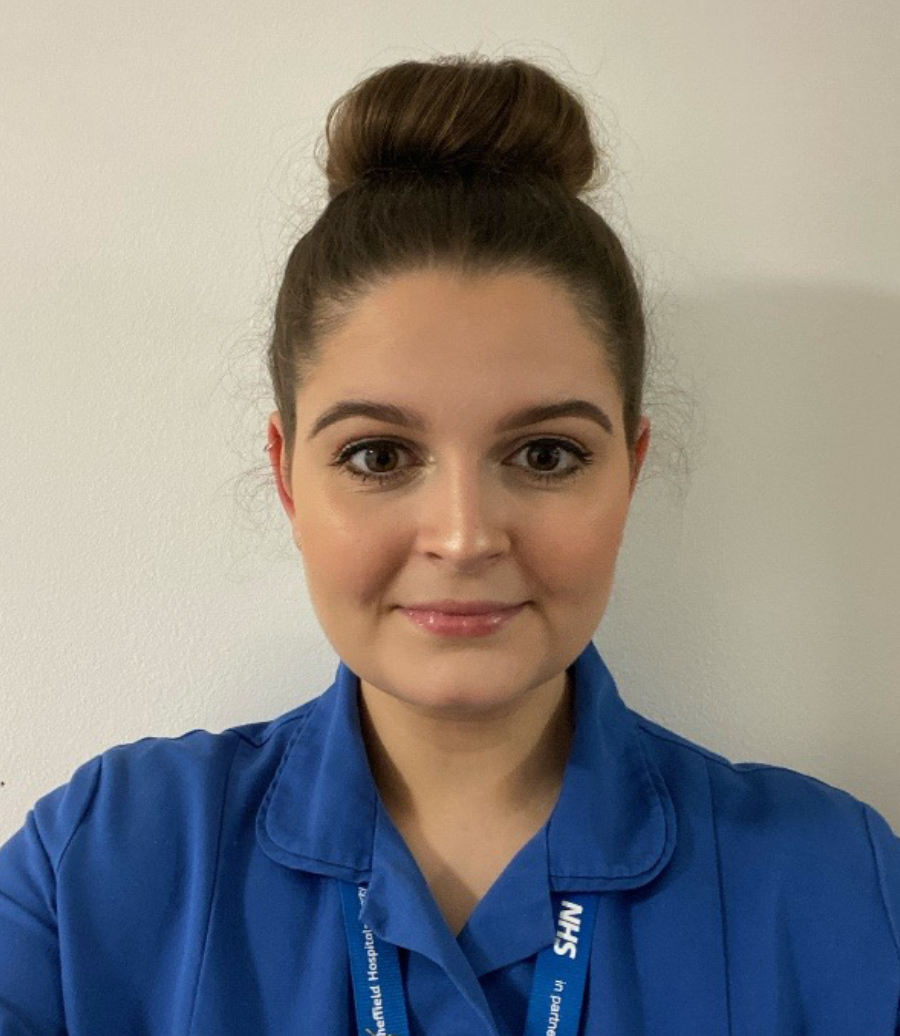 Jessie Thompson
Band 5 Newly Qualified Midwife
I have always wanted to be a midwife as I wanted to support and empower women to make informed choices around their bodies and the care options available to them.
Sheffield's Jessop Wing is not only a tertiary unit, but a culturally diverse one too, which deepens skill sets and knowledge within maternity services. This appealed to me so much so that I chose to move to Sheffield Teaching Hospitals from another Trust which I initially trained at. Coming from a different trust as a Newly Qualified Midwife was naturally scary, but the team have gone above and beyond to ensure I settled in well.
I have received a great transition into the Trust with thanks to the fantastic staff and multi-disciplinary team within the Jessop Wing who have provided support whenever I have needed it.
There are many development opportunities available and thorough training is provided regularly. I am currently on a preceptorship programme and working towards my Band 6.